Regina Area Metal Services
At Cyclone Metal Products, we have experience with both industrial and commercial applications. Our handiwork is available for a range of nonferrous metals that include stainless steel, aluminum, copper, and brass. Fabrication services are also available for one-off items that other shops cannot or will not create.
The professional fabricators on our team are dedicated to the customer experience and manufacturing top quality metal products that are completely tailored to any need. Check out the details of our services below, and contact us to learn more or request a quote today.
Design and Fabrication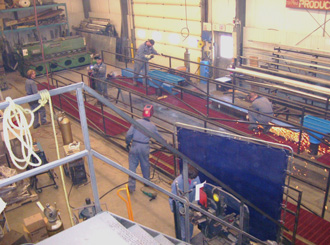 We design and fabricate many products that are completely custom to your business. No matter your needs, we have you covered.
Welding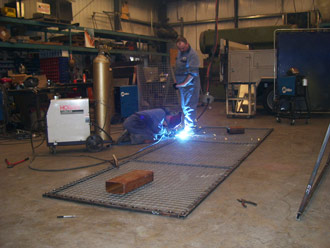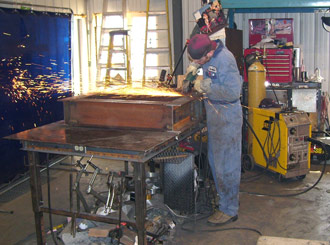 The welding department creates bonds unlike any other. With top welders who know what they're doing, you can count on quality metal products every time.
Laser Cutting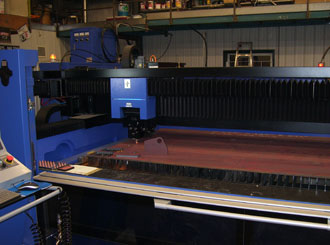 HK Laser 4000KW
Capacity: 1'' Mild Steel, 5/8 Stainless Steel & 3/8'' Alum
Braking and Forming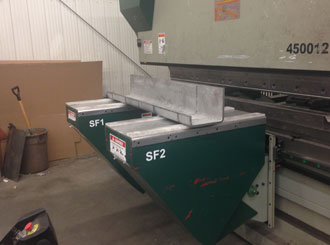 Acupress Edge
Capacity: 12' 500 Ton, 1'' plate
Powder Coating & Blasting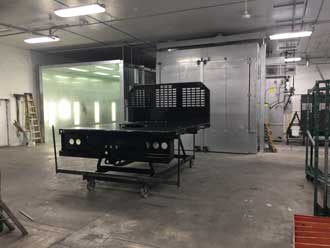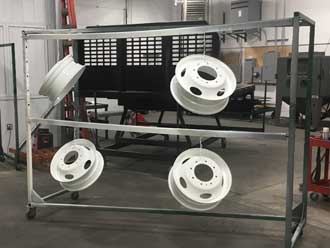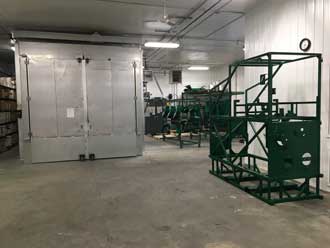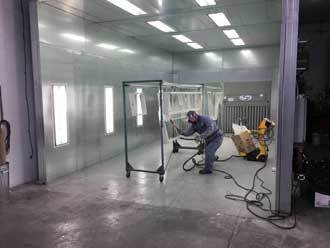 Powder Coating Division
Indoor Blast Room 27'L x 20'W, Spray Booth 27'L x 15'W, Oven 27'L x 10'W x 10' 6"
Structural and Portable Welding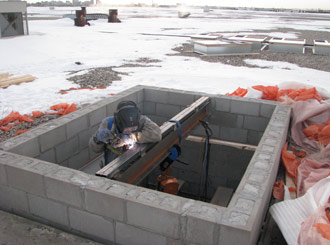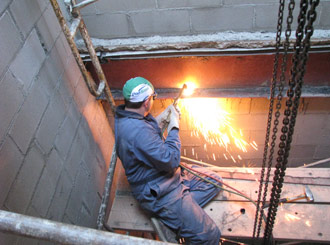 If you need comprehensive welding onsite for any structure or project you're working on, we offer portable services to assist you wherever you are.
Saw Cutting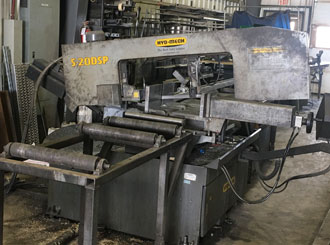 Hydmech S20DSP
Capacity:
Double miter
Rectangular @ 90 ° 13'' H x 18'' W
Round @ 90 ° 13''
Other Services
Shearing
Capacity: 3/16" x 120"
Rolling
Capacity: 5/16" x 60" x 120"
Threading
Capacity: 1/4" – 2" Round Rod, 3/4" – 4" pipe
Stud Welding
Capacity: 5/16"