About Us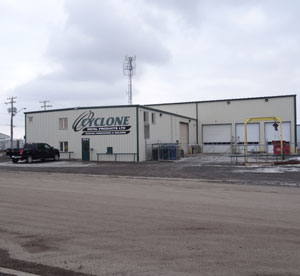 At Cyclone Metal Products in Regina, we specialize in custom metal fabrication that can be shipped anywhere you need top quality metal components. Owners Darryl Vervalcke and Marc Soucy proudly offer a suite of products that can be entirely tailored to your needs. These two began this business in 1997, and have only grown from there.
Just some of the metals we work with include stainless steel, copper, and brass. We have vast experience in welding, laser cutting, shearing, braking, punching,, and so much more. From industrial to commercial applications, we have you covered.
Get in touch with us at Cyclone Metal Products to learn more and make your request today!